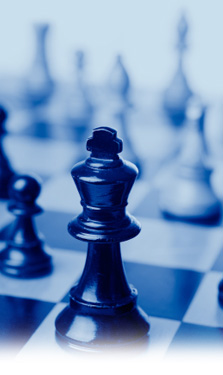 Investment Strategy
Black Diamond believes that a disciplined approach is required at all stages of the investment process and invests in insurance companies and brokers that represent a platform for growth or offer a great value creation opportunity. The Fund's investments are structured with governance as an important consideration. Black Diamond is open to being either the lead investor or part of a syndicate, depending on the size of the transaction. Certain of the Fund's investments may be controlling interests. In non-controlling investments, Black Diamond looks for key negative controls, board representation, or both. In particular, for investments where the Fund is not in a controlling position, Black Diamond will be focused on the skills and track record of the controlling investor(s).

Insurance companies by the very nature of their industry are unique. Some key aspects which differentiate insurance industry from other traditional industries are:
Long tail and short tail insurance liabilities
Unique rules and regulations for distribution of earnings to shareholders
Requirement of state license for underwriting business in each state
Statutory accounting and capital requirements
Balance sheet based profit opportunity
Valuation Drivers

Considering the unique nature of insurance industry, we look at following key factors in our investment consideration:

Quantitative factors
Underwriting profit – Pricing and Combined ratio trends
Investment return- ROE, ROA
Balance sheet strength- Reserve and Leverage
Revenue and earnings growth
Qualitative factors
Quality of the book of business (long term track record)
Quality of management and leadership
Susceptibility to unusual charges
Position in the pricing cycle (P&C only)
Franchise value
Valuation techniques

We use different valuation tools based on the nature of the transaction. The list of valuation approaches we consider are:
Comparable public company analysis
Precedent M&A transaction analysis for control premium consideration
P/B versus ROE regression
Discounted cash flow methods – FCF, EVA and Dividend discount model
Despite the use of quantitative analysis, valuation remains more of a subjective art than an exact science. The valuation techniques which vary with the nature of the transaction are best used to set a range of possible values, with a judgment call of our experienced team ultimately necessary to determine the best value.

Quality of management is one factor which stands out during the decision process. We value personal qualities such as integrity, intelligence and motivation of senior management and believe in partnering with visionary and experienced management teams who are looking for sound financial partners to help grow their companies.